ONE-TOUCH AUTOMATED 360° DISINFECTION SYSTEM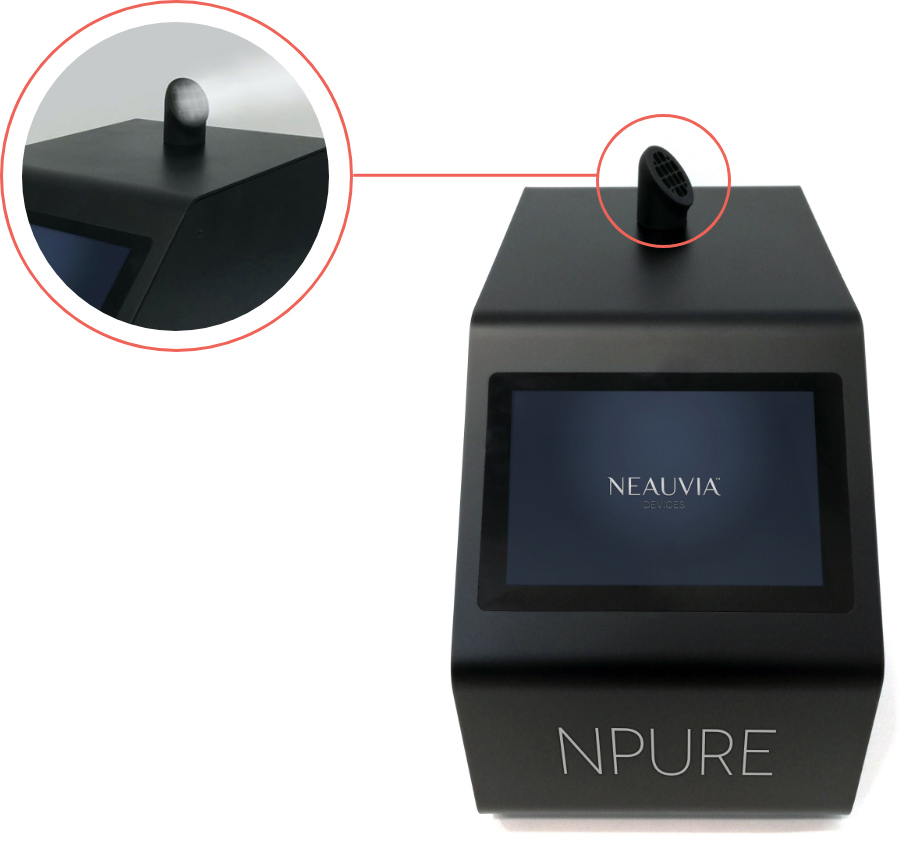 Introducing NPURE®
---
NPURE® is a hospital-grade dry fog disinfection system designed to achieve uniform, whole room coverage. Using PURStrike® by PURIFYD® SYSTEMS, a patented Hydrogen Peroxide + Benzalkonium Chloride solution, you can eliminate 99.99999% of airborne & surface pathogens in minutes, at the touch of a button.
Reduce time and labour in between clients and get back to business with the comfort and peace of mind that your space is safe.
RESTORE COMFORT & CONFIDENCE IN YOUR WORKSPACE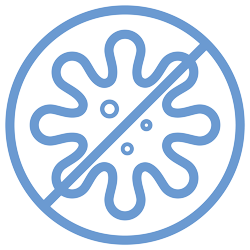 DISINFECT EFFECTIVELY.
NPURE® + PURStrike® guarantees hospital-grade disinfection with a 99.99999% killing rate of airborne and surface viruses and bacteria, disinfecting any exposed and hard-to-reach surfaces better than any form of manual cleaning.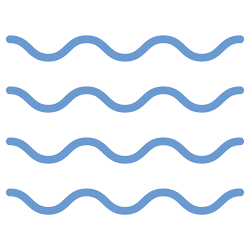 DISINFECT Safely.
The NPURE® Dry Fog System, combined with PURStrike®, is proven to be safe, environmentally friendly, and highly effective. It will never leave a wet residue and is guaranteed not to damage any surface, furniture, or electronic device.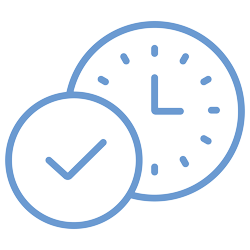 DISINFECT EFFICIENTLY.
With the touch of a button, the NPURE® Dry Fog System optimizes disinfection times according to the size of your room to ensure the quickest and most cost-effective dry fogging procedure.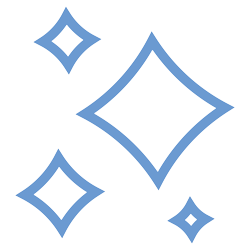 GET BACK TO BUSINESS.
With the portable and compact NPURE® automated system, you can disinfect your spaces in minutes to protect yourself, your colleagues, and your clients from harmful pathogens. The NPURE® cuts labour costs, and provides everyone the peace of mind needed to get back to business.
NPurify Your Space to Provide Safety & Peace of Mind
Dry fog technology is: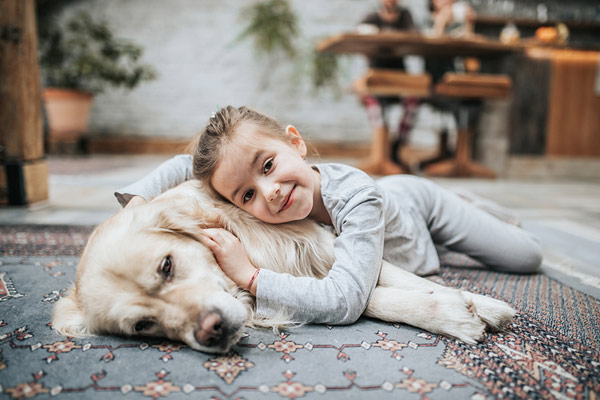 Safe for People + Pets
The NPURE® uses PURStrike®, a patented disinfecting solution licensed by Health Canada. The disinfected room will be ready for re-entry 15 minutes after the procedure has ended, and is perfectly safe for people and animals.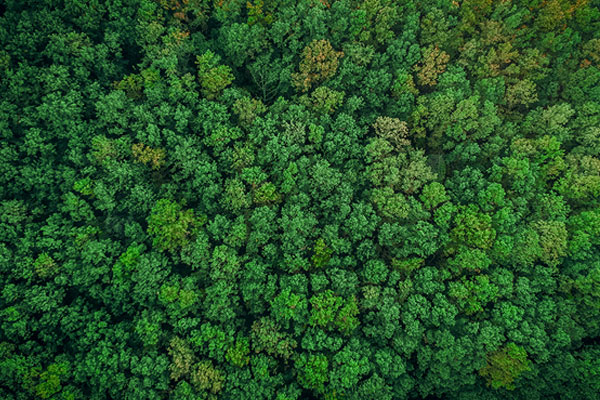 Safe for the environment
The PURStrike® solution is broken down into oxygen and water, so the process is 100% eco-friendly.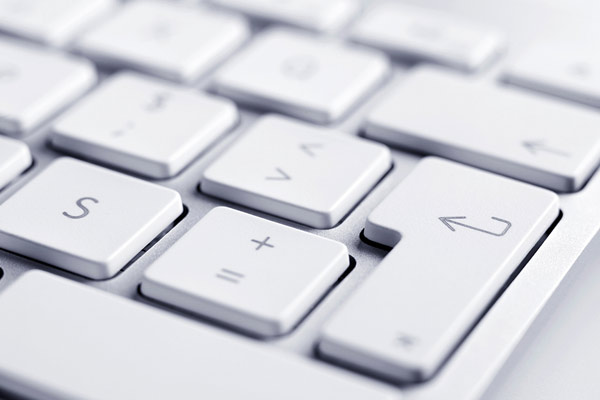 Safe for electronics
Because the ultra-fine droplets generated by the NPURE® do not wet the surface, the process is non-corrosive and is completely safe around electronics.
WHAT IS DRY FOG TECHNOLOGY & HOW DOES IT WORK?
Dry fog technology is traditionally used in hospitals, laboratories and other healthcare facilities in order to destroy a broad spectrum of microorganisms.
NPURE® converts the PURStrike® formula into microscopic dry fog, killing 99.99999% of airborne and surface pathogens in the air and on any exposed surface, including hard-to-reach areas.
HOW? Even though the disinfectant solution is a liquid, the NPURE® Dry Fog Disinfection System breaks the solution down and diffuses microscopic particles that don't burst when they come in contact with a surface. Instead, they bounce and spread uniformly throughout the room in a "Brownian motion", acting as "micro-bullets" that kill any pathogen in their path without ever leaving a wet residue.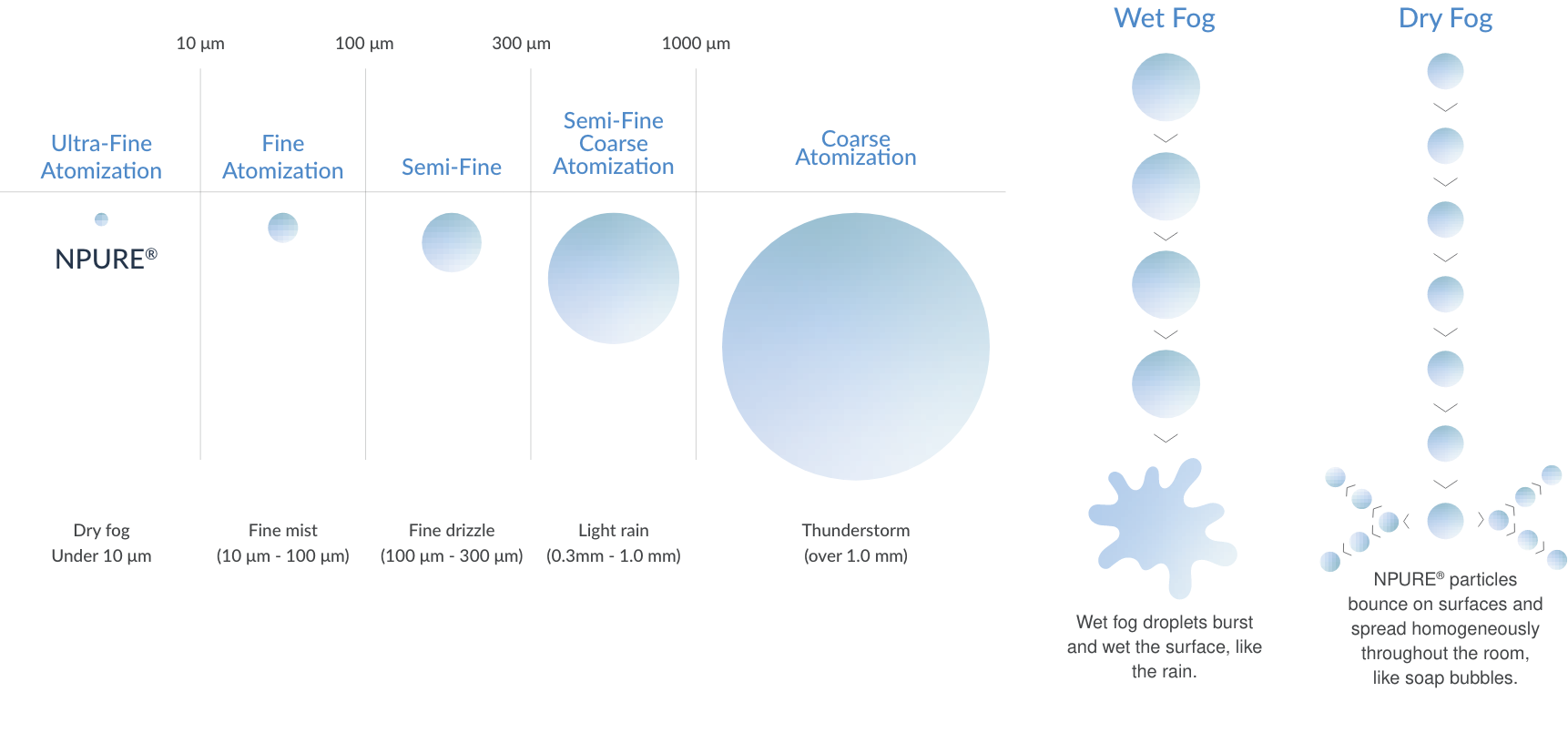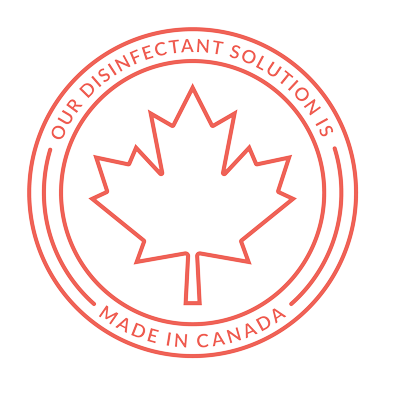 PROVEN EFFICACY
The NPURE® uses PURStrike® by PURIFYD® SYSTEMS, a patented disinfection solution proven
to kill and neutralize dozens of biological & chemical threats.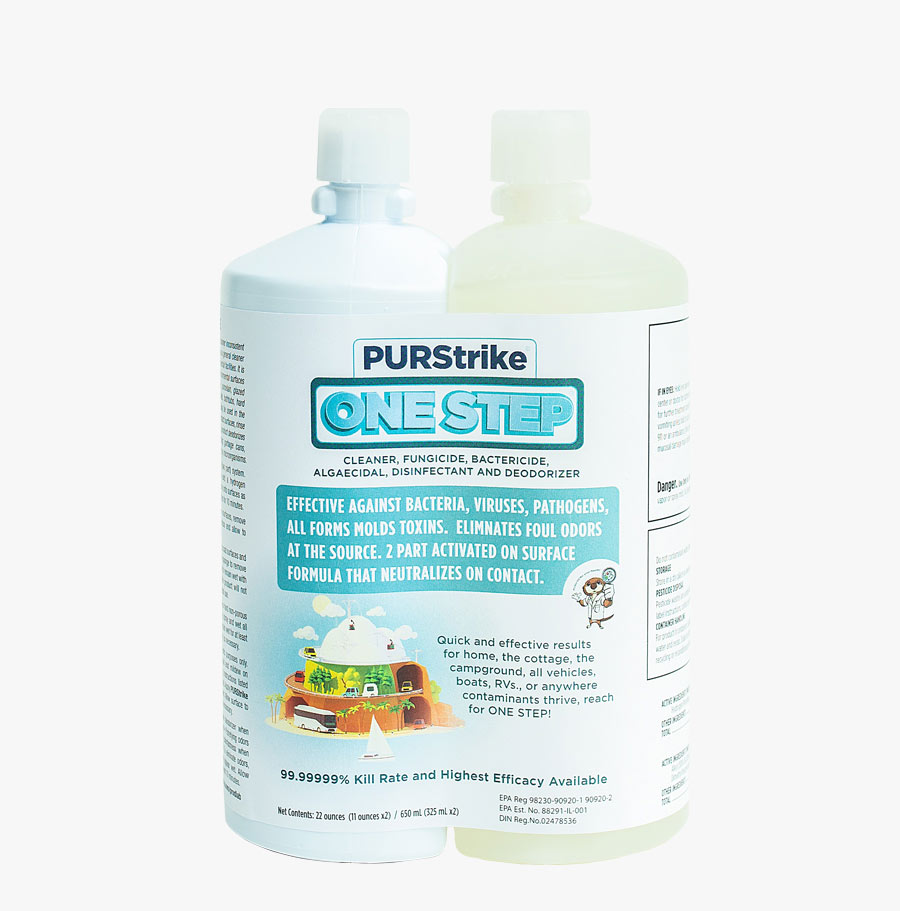 Accredited by: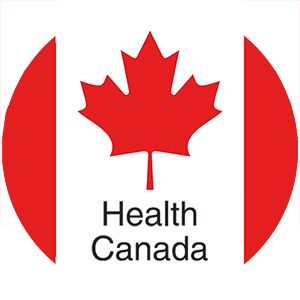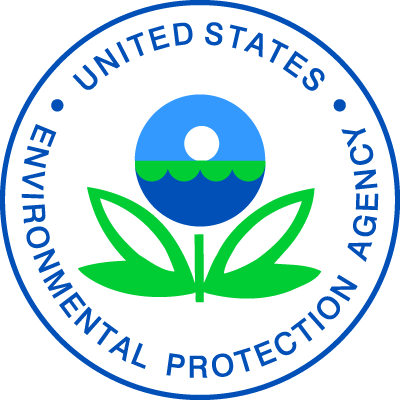 Fun Fact
How Does Our Formula Effectively Kill Pathogens?
The patented PURStrike® disinfecting formula exerts a lethal impact on a wide range of microorganisms.
Hydrogen Peroxide (H2O2) molecules penetrate the organism and burst it with reactive oxygen species (ROS). This creates a deadly free-radical overdose within the organism, which irreversibly damages DNA and other important cell structures.
Benzalkonium Chloride (BAC) is a cationic surfactant that dismantles pathogens by dissolving the lipids of their membranes, essentially causing the cell to leak like a strainer.
Otherwise Known as the
SURROUND – ATTACK – DESTROY METHOD
SuRROund
NPURE® uniformly spreads H2O2 & BAC molecules across the room, surrounding both airborne & surface pathogens.
Attack
H2O2 & BAC work together to perforate the membrane of the pathogen and penetrate the cell. Once inside, they immediately induce a lethal overdose of hydroxyl radicals that destroy critical proteins and DNA structures.
99.9% vs. 99.99999%
The PURStrike® patented disinfection solution eliminates 99.99999% of pathogens.
So do all of those extra 9's really make a difference?
Yes!
BEFORE Disinfecting
Imagine that we begin with 10,000,000 pathogens in the room.
99% effective
If you use a disinfectant that is 99% effective, that means that 1% (100,000!) of the pathogens are left behind.
99.9% effective
If the disinfectant is 99.9%
effective, 0.1% or 10,000 pathogens are left behind. At 99.99% effectiveness
that reduces it to 1000 pathogens left behind, and so forth.
99.99999% effective
So at 99.99999% effectiveness, out of ten million pathogens only 1 will be left alive!
NPurify Your Space to Provide Safety & Peace of Mind
NPURIFY THE SPACE YOU LIVE IN
NPURE® dry fogging can be used in any high-traffic common area, such as:
NPurify Your Space to Provide Safety & Peace of Mind
QUICK & SIMPLE ONE-TOUCH AUTOMATED CUBIC DISINFECTION
NPURE® is extremely easy to operate with a simple and intuitive interface. Disinfect an entire cubic space in 3 easy steps.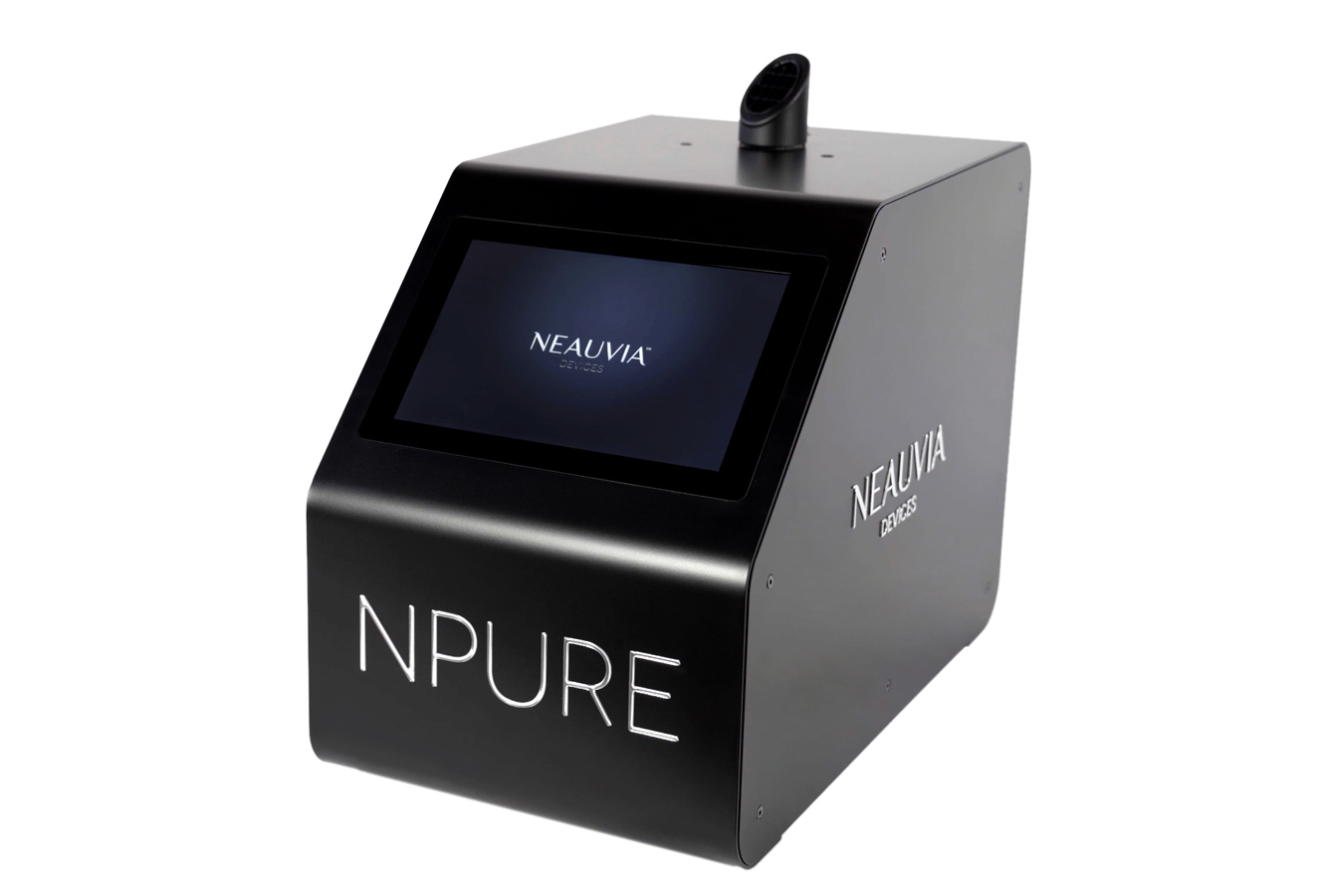 Place the system in the middle of the room
Set room dimensions
Click the Go button and leave the room
The NPURE® will automatically calculate the optimal disinfection time to ensure the quickest and most cost-effective dry fogging procedure.
Fill out the form and we will get back to you
[contact-form-7 id="5″ title="Contact form 1″]